The Office In Pictures
As usual, I am inspired by
Dave
.
Somehow, I don't think it is quite the same at my office
as his
.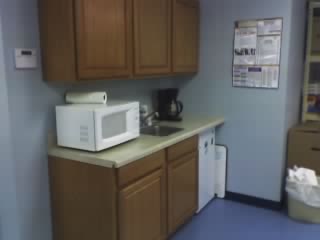 The Kitchenette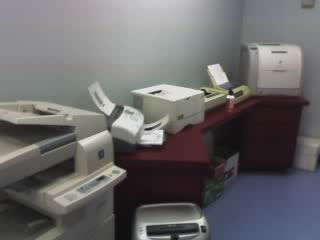 The Copier. The Fax. The Printer, Printer, Printer, and Printer.
My Comfy Guest Chairs
My Personal Assistant
Yes. Those are pins sticking out of him. One for each of my co-workers.
Maybe they are hiring in Kansas.